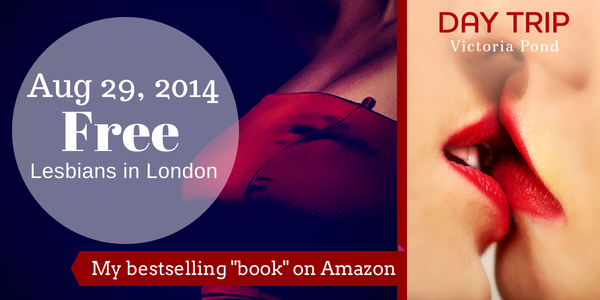 "Day Trip" is a very British f/f short story, wherein an Oxonian graduate student goes into London with her friends and meets a hot businesswoman at a bar. You can guess what happens next!
When I was at Oxford, I often took similar trips into the city. Sadly, mine did not often end in opportunistic sex when my Tube station was closed.
"Day Trip" first appeared in Sex in London: Tales of Pleasure and Perversity in the English Capital (edited by Elizabeth Coldwell), but I've made some changes to this edition. Check it out! It's free!
(If you don't have a Kindle or Kindle app, send me an email on 29 August for an ePub version compatible with most other ereaders.)
While we're on the topic of free things, this Friday is also the last day of our giveaway. If you haven't entered yet, here's your final chance to win!